"What I love about your shirts aside from them being beautiful is being able to help someone connect to this fabulous support network."
"The best place to get addison's support is from this original resource source... I will stay with my addison's friends here forever."
Addison's Disease Support And Awareness Shirts From AddisonsDisease.Net
"Your addison's disease awareness shirts are gorgeous"
"Not only am I spreading addison's awareness I'm able to connect people to AddisonsDisease.Net!"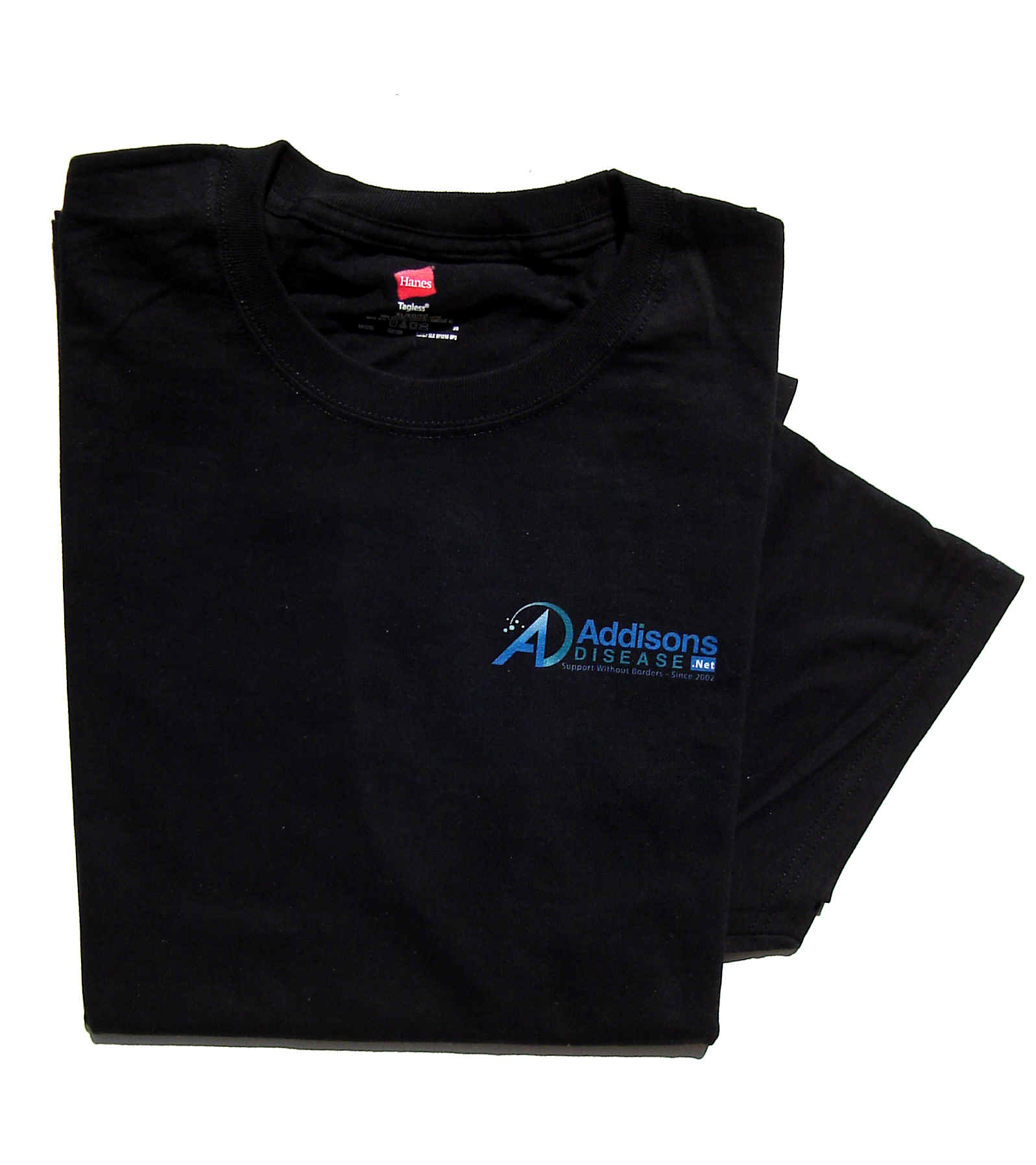 Hanes Beefy T Shirt With Our Logo Pictured Above!
Limited Sizes At This Time